ICT Solutions
help medium to large businesses create an IT strategy that meets its technical requirements and supports their business goals.
Learn More
   

ICT Solutions

 
Welcome To
ICT Solutions, help medium to large businesses create an IT strategy that meets its technical requirements and supports their business goals.
Through our ICT Solutions Networking and Communications Division, we offer a suite of technical consulting and systems integration services to our clients to help them plan, execute, and manage a distributed network computing environment
   

Services & Solutions

 
Let us Help You
ICT Solutions. Our experts analyze the needs, and then design the solution, implement, and test it, and also continue to maintain the communication infrastructure — we provide a one-stop network solution.
   

Cloud Services

 
Learn More About
Cloud Services, Pioneer is the first data center that specializes in web hosting services within the Kingdom of Saudi Arabia
Our Data Center provides a VPS hosting, Dedicated Servers, Cloud Servers in Saudi Arabia to host your data and applications in a safe environment, ensuring availability and stability
   

Our Cloud Service Price List

 
Learn More About
   

Annual Maintenance Contract

 
Learn More About
Annual Maintenance Contract, If you wish to ensure that your IT infrastructure stays in robust health, you have come to the right place. We are on call 24×7 and with our fast response, remote support and monitoring, we make sure that our clients never ace a problem with their IT infrastructure. We offer regular preventive maintenance, incident based call‐out support, onsite visit, change management support, monthly checkups and periodic IT assessment.
   

Internet Security Solutions

 
Learn More About
Internet Security Solutions
, Pioneer Solutions is aware about the Broadband high-speed connectivity and their security problems and can provide you a complete security solution (Firewalls, VPN, VLANs…) based on our mature experience in the field. Our target is to protect your Networks from tampering, be it from internal or external sources. Security Solutions provided by Pioneer Solutions will protect your Network, data and your system from viruses, hackers, and malicious users.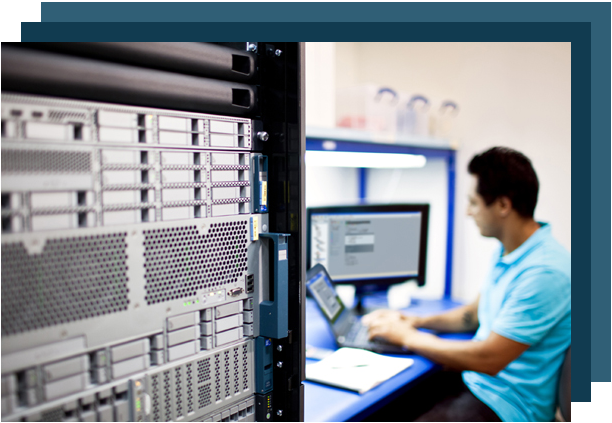 Other Services
Learn More About Our
   

ADSL Services
Know More About
Outsourcing Solutions
Web Portal Solutions
Business Solutions
System Automation Solutions
Storage & High Availability Solutions
Security Solutions
Network & System Management Solutions
Internet Management Solutions 
   

DLL (Digital Leased Line)
Know More About
A DLL (Digital Leased Line) is a dedicated private connection to the Internet that gives you a direct connection from your network into an ICCSolutions Point of Presence (POP), which provides a fast link out onto the Internet and ensures uninterrupted, private voice and data transfer.
It is the ideal solution for companies where Internet usage is intensive and a fixed annual charge is required, as there is no data transfer charges.
   

V-SAT
Know More About
The service provides reliable networking solutions to private & public networks specific Digital Communication needs, utilizing V-SAT (Very Small Aperture Terminal) technology that support a wide range of Voice and Data services assigning Permanent or On-Demand satellite transponder bandwidth.
Provides the capability to ICCSolutions to expand its service to remote areas to meet customer's needs.
Offers a private & efficient service to handle various applications used by corporate business.
A cost effective solution for network backup.
   

Frame Relay
Know More About
ICT Solutions offers extremely efficient data transmission technique used to send digital information such as voice, data, local area network (LAN), and wide area network (WAN) traffic quickly and cost-efficiently to many destinations from one port.
-Flexible level of connection based upon your business requirements
-Guaranteed uncontended service
-Synchronous service where upstream and downstream speeds are the same
-Resilient connection suitable for VoFR (Voice over FR)
-Service Level Agreement provides peace of mind
-Managed service
-Total Care, 24/7 support.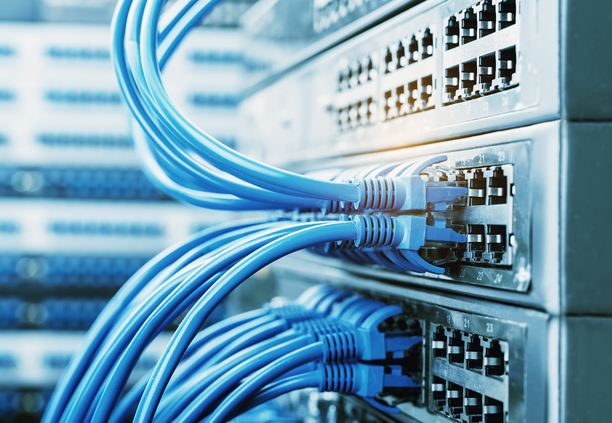 MPLS
Know More About
CCSolutions core network is fully Multi-Protocol Label Switching enabled. MPLS is a technology that integrates layer-two (L2) switching with layer-three (L3) IP routing. As IP traffic enters the network access routers they are "labeled" with their final destination. This allows the information to traverse the network without the need of each router performing the time-consuming task of looking of up the destination address (L3).
This provides several key benefits; the information travels faster reducing latency and L2 traffic requires less overhead, which frees up capacity for new data ensuring our network is always available to deliver your content.
Sed ut perspiciatis unde omnis iste natus errorae sit voluptatem accusa antium.